- outside -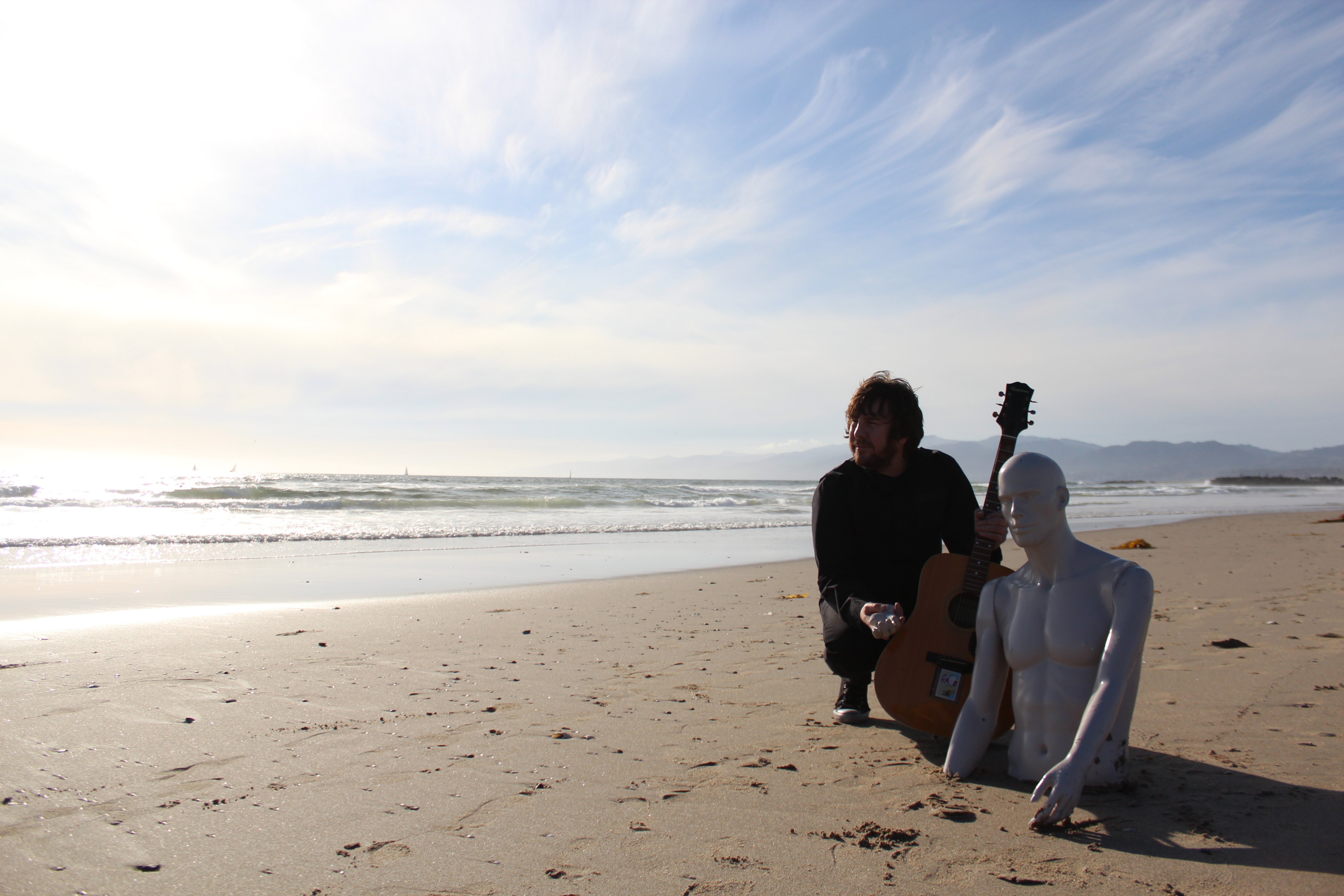 - Summer 2014 -
"…aching songs of loss & longing, put across with sparing precision" – UNCUT
Outside is the sophomore release from LA singer/songwriter Xander Smith. Making records in 2014 typically means you now bring a laptop along with your old beat up Gibson J-45 -- no matter what, wherever you go. So, all last year, Smith found himself not only touring, but writing/tracking on three continents. The result is 10 new gems featuring musicians from LA to Manchester to Moscow. Members of New Order, Jack Johnson, Johnny Marr Band, Draco Rosa, Herb Alpert/Lani Hall, The Go Gos and Adam Lambert all put their stamp on this new album.
While Smith sold out two pressings of his debut record, Hey San Pedro, out of the trunk of his car--Jay Z style—and then online and at shows, labels/distributors around the globe have caught wind of his music and constant touring. Outside will now reach North America, Europe, Russia and Australia/New Zealand. "Say Anything" is the first single which features Bernard Sumner (Joy Division/Electronic/New Order) on melodica/backing vocals. His band mates Stephen Morris, Phil Cunningham and Tom Chapman, along with many other gifted players help Smith craft a record that covers a lot of ground within the singer/songwriter genre. Nods to legends Nick Drake, Big Star, Jack Johnson, Bright Eyes and Paul Simon are all apparent as Smith presents his stories and melodies, blending in these different influences with his own honest, straight forward approach.
As always Smith will release this music this year, and get back in the van, train, plane or boat to bring it to even more potential friends and fans. Festival dates, tours and house parties are imminent. A special album release is planned for June 5, 2014 in LA at Smith's hometown speak easy, The Viper Room. This will celebrate the end of his Pledge Music campaign to raise money and awareness for the new record. Kendal Calling has confirmed to bring Smith to the UK on August 1-3, and more dates are soon to be announced. 2014 should prove to be a full year for Smith and his new music.
Hey San Pedro was the debut album from L.A. singer/songwriter Xander Smith. This first look at the gentle, pensive new indie folk artist revealed a pop record that falls somewhere between Gary Jules, George Harrison and Elliot Smith. HSP included one cover, a wistful take on Tegan and Sara's "Walking With A Ghost," and 10 original songs.
"Xander Smith's 'San Pedro' is an album of simple elegance and sweetly crafted melody, performed with acoustic deftness. At its best, it reminds you of Big Star at their most affecting. A gem." --Chris Morris, Variety/Scion Radio 17
HSP first became available on iTunes as well as most digital sites, then was made available in digipak CD form through his website and live shows in the USA. Now, after successful touring throughout Europe, Cargo will also release HSP in this territory.
In 2012 Smith launched a fan-driven kickstarter campaign to fund this project and quickly exceeded its goal – pulling in 5 times as much as originally projected. Thanks to his mentor Herb Alpert, he and co-producer/engineer Mike Harrison (Kinky/Bangles) borrowed the famous analog API console originally housed at A&M studios and began to record these eleven tracks. The resulting sound is very much that warm analog sound records had prior to 1972.
HSP is a very different record than you might have heard from Xander Smith. Since 2003, Xander Smith has fronted L.A.'s shoegaze indie rock band, Run Run Run (RunRunRunMusic.com). RRR has released three albums in the U.S., Canada, Australia and Russia. The band can be heard on radio stations like KROQ, KCRW and KEXP, and have toured throughout the world with bands such as the Strokes, X, The Walkmen, Psychedelic Furs, Zombies and Mumiy Troll. They even co-headlined Red Square in Moscow in 2010. As a guitarist/multi-instrumentalist, Smith has both written with and/or shared the stage with Linda Perry, Rickie Lee Jones, Steve Perry, Monte Pittman, The Runaways, Adam Lambert, Dee Dee Ramone, The Violent Femmes and the Nymphs. Eclectic? You don't know the half of it.
In 2012, Smith began to tour as a solo artist, and thanks to fan support and promoters across the globe, managed to play shows worldwide. From UK to Siberia, he made up his band(s) with musicians in each new town just like Chuck Berry has done for decades. Today, Smith has logged some serious miles as a singer/songwriter—both writing and recording songs that are reminiscent of his earliest influences like the folksy Big Sur sound of the early 1970s mixed with modern indie folk. In 2013 Smith performed everywhere from suburban living rooms that were featured in the New York Times to hockey arenas in Russia for over 10,000 fans. Now in 2014, with the release of Outside we can expect more of the same from this songsmith/world traveler.